After her first two albums, synthpop star Pip Brown lost herself in LA. But now shes sober, married, and back with the vibrant glam of Wild Things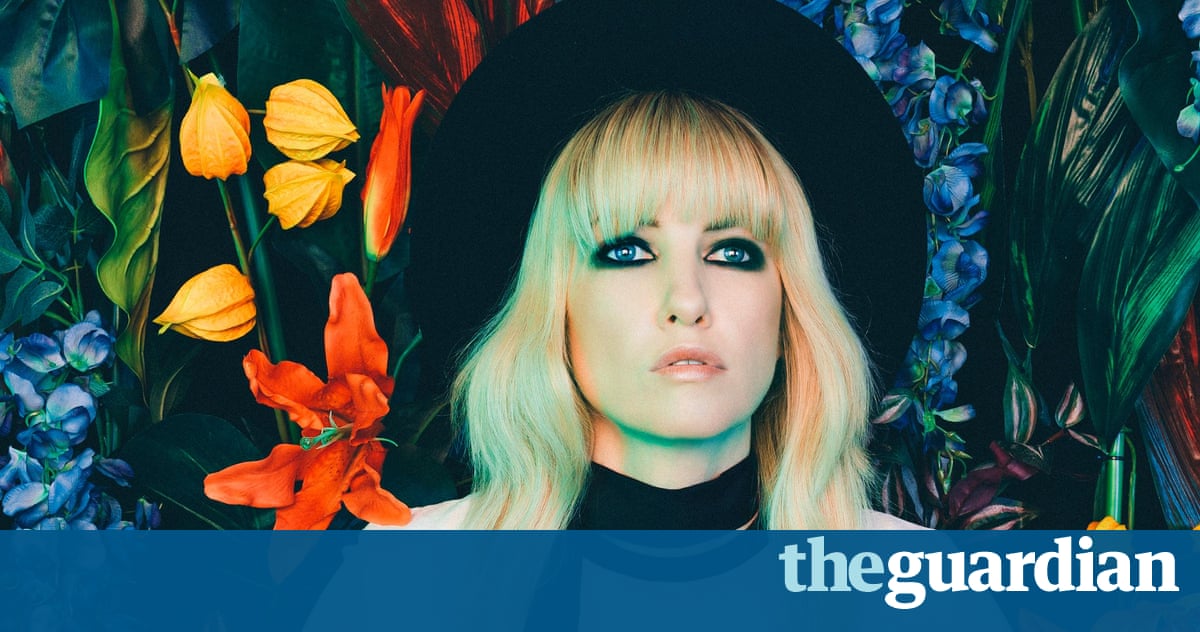 Almost two years ago to the day, Pip Brown lay slumped on her sofa in LA, watching terrible daytime TV, her head muddled from another debauched weekend. Mammoth drinking sessions were becoming pretty ordinary, but this was a hangover that required more than a nap and some painkillers to cure.
It was like I had an out-of-body experience. I saw myself and couldnt believe what Id become, says Brown, better known as Ladyhawke. I felt disgusted, like: What the fuck am I doing? Id made my career come to a grinding halt because I was not doing anything; I was wallowing in my own shit and I was drinking too much, and I felt so bad. I felt the worst hangover coupled with depression and aching and felt horrible. Bloated and disgusting like a pig.
Brown lets out a big, high-pitched laugh.
I just remember lying there like a sweaty, pasty mess.
Following that, a self-administered intervention took place. She recognised that she had a problem with alcohol, and made some drastic lifestyle changes, many of which contribute to the vibrant glam-pop of her third studio album, Wild Things. Shegot married and is now sober. Ithelps that the New Zealander also lives in LA, the epicentre of wellbeing, alternative remedies and all-round cleanliving. Itwas all there for the taking, if I wanted it, she says. So I took it.
A friendly, childlike, down-to-earth presence, Brown who is now 36 is the antithesis of the crystal-carrying self-help stereotype (I even tried hypnotherapy, she exclaims at one point. Like, what the fuck is that?!).
Sitting in front of a large plate of fish and chips on a visit to London, she is still the goofy music obsessive who has always appeared a little out of place, whether it was sandwiched between Sam Dust of Late of the Pier and Kings of Leons Caleb Followill on NMEs 2008 Cool List or sitting next to La Roux and Little Boots in the synthpop class of 2009.
In 2016, when pop has never sounded moodier or more austere, Ladyhawke continues to operate outside of the norm, her album an unabashed explosion of colour and joy written in the aftermath of a dark period.
While many of her previous songs were caught up in hedonism and emotional turmoil, Wild Things is full of love songs, many of which were written about her wife, the actor Madeleine Sami. The pair were introduced at an awards ceremony by Lucy Lawless best known for being Xena: Warrior Princess and Battlestar Galacticas Number Three who was presenting a prize to Brown, and had brought Sami as her plus-one. Seven years later, the pair were married.
She was going to get a celebrant license and marry us, Brown says of Lawless, who couldnt make it to the wedding in the end. Im actually an ordained minister in America Ive married my friends. Im called Minister Ladyhawke. Thats my official name.
Guitars are notably muted on the new record, in contrast to the glam stomp of her last album. She says the guitar was something she hid behind, especially while playing live, which she has always found traumatic. Brown was diagnosed with Aspergers syndrome in her 20s, and it has prevented her from enjoying the intensity of being on stage. She would often drink to overcome the discomfort.
I was always quite drunk on stage, and I used to go quite hard and rock out. That was my way of hiding it. It became a crutch for me I was dependent on my guitar. Unhealthily so. I would never put it down. It was always there and it almost became a symbol for my stage anxiety.
Another liberating aspect of her new life has been setting up her own label. Her 2008 debut, Ladyhawke, performed well, reaching No 1 in New Zealand and No 16 in the UK, but 2012s Anxiety sold significantly fewer copies. She has since got out of all her old deals and licensed her album to various labels around the world. She now feels unshackled from the bureaucracy. Its the most freeing experience for me, she says.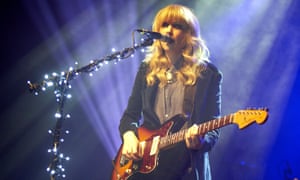 Read more: https://www.theguardian.com/music/2016/jun/09/ladyhawke-pip-brown-interview